History of Corneal Lens Corporation NZ Ltd (CLC)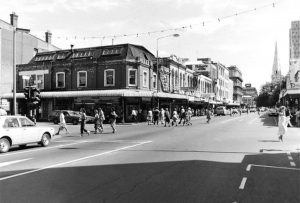 Transferred to Christchurch in 1972 from the Wellington Lab, this was to be the start of the Curtis family involvement in the manufacturing of Contact Lenses in NZ.
Originally purchased by Ed Curtis from Penhryn F Thomas of Australia CLC made its first lenses in Christchurch April 18, 1971. Some 43 years later and now owned by his son Graeme Curtis since 2001, the business has expanded and developed. It is one of the most modern Contact lens Laboratories in Australasia with the most recently purpose built manufacturing premises in Wigram, Christchurch, completed late 2013.
ISO Accredited since 1995, CLC has worked towards Improvement in quality and design. It has achieved installing the most modern CNC lathing equipment available, CLC utilises the lathing systems that DAC International manufactures from the USA. ALM multi tooling system with robotic loading and laser technology ensure that the quality of the lenses produced are submicron, which is supported by a team of specialist technicians manufacturing the lenses.
CLC manufacture a wide variety of speciality lens design for a patient base throughout New Zealand, Australia, South Africa, and other emerging markets internationally.
These cover designs such as regular cornea lenses, Keratoconus, Post Graft, Astigmatic corneas, Orthokeratology, Scleral, Bifocal and soft custom made lenses.
Within the distribution side of the business CLC supports eye solutions such as Thera Tears Dry eye product range, Menicon solutions for contact lenses, MacuShield for AMD/ general eye health.
Our team are happy to assist any queries